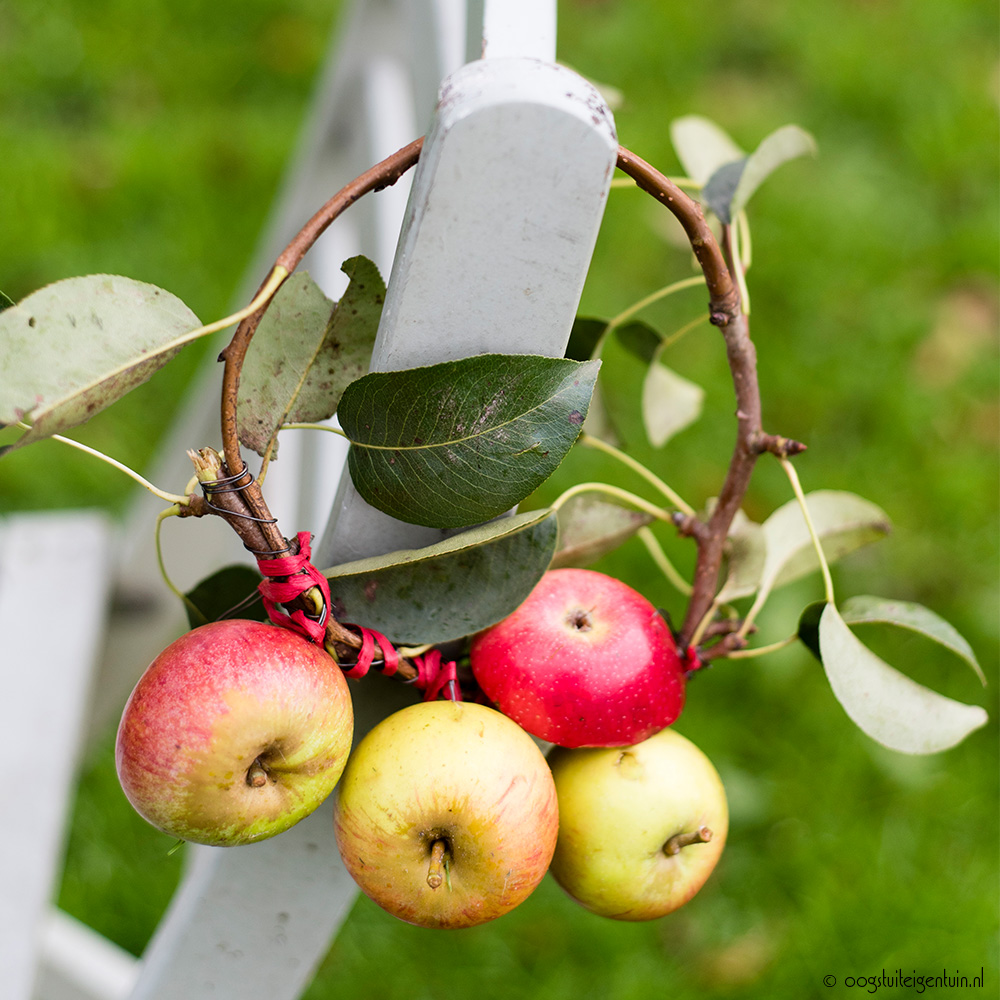 12 sep

Appel-DIY: appelkrans en appelkaarsen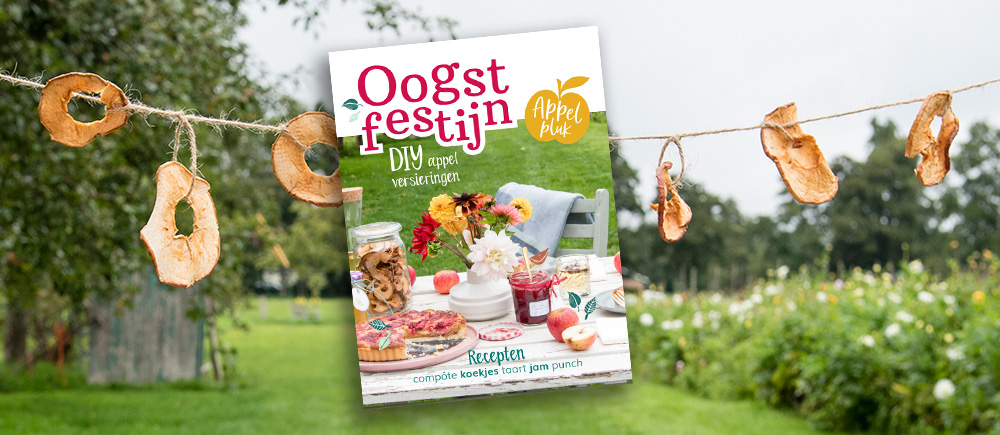 Appel DIYS
Deze leuke zelfmakers zijn niet alleen heel vrolijk voor de feestdagen, de appelkrans kan ook buiten gehangen worden voor de vogeltjes om aan te knabbelen. Je kan de appelkaars al sfeermaker gebruiken op je mooi gedekte tafel. nog meer zelfmakers? Bekijk ons online magazine Oogstfestijn voor leuke bezigheden voor de kortere dagen.
Oogstfestijn.nl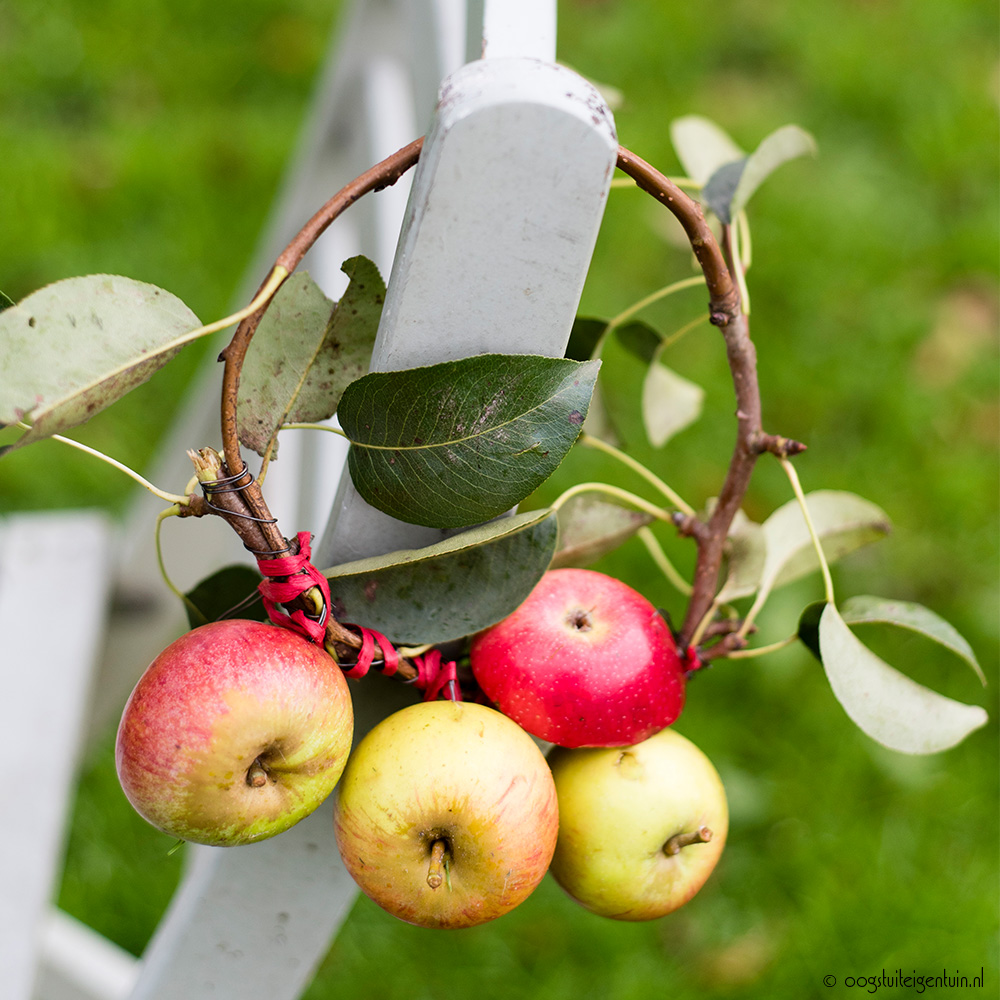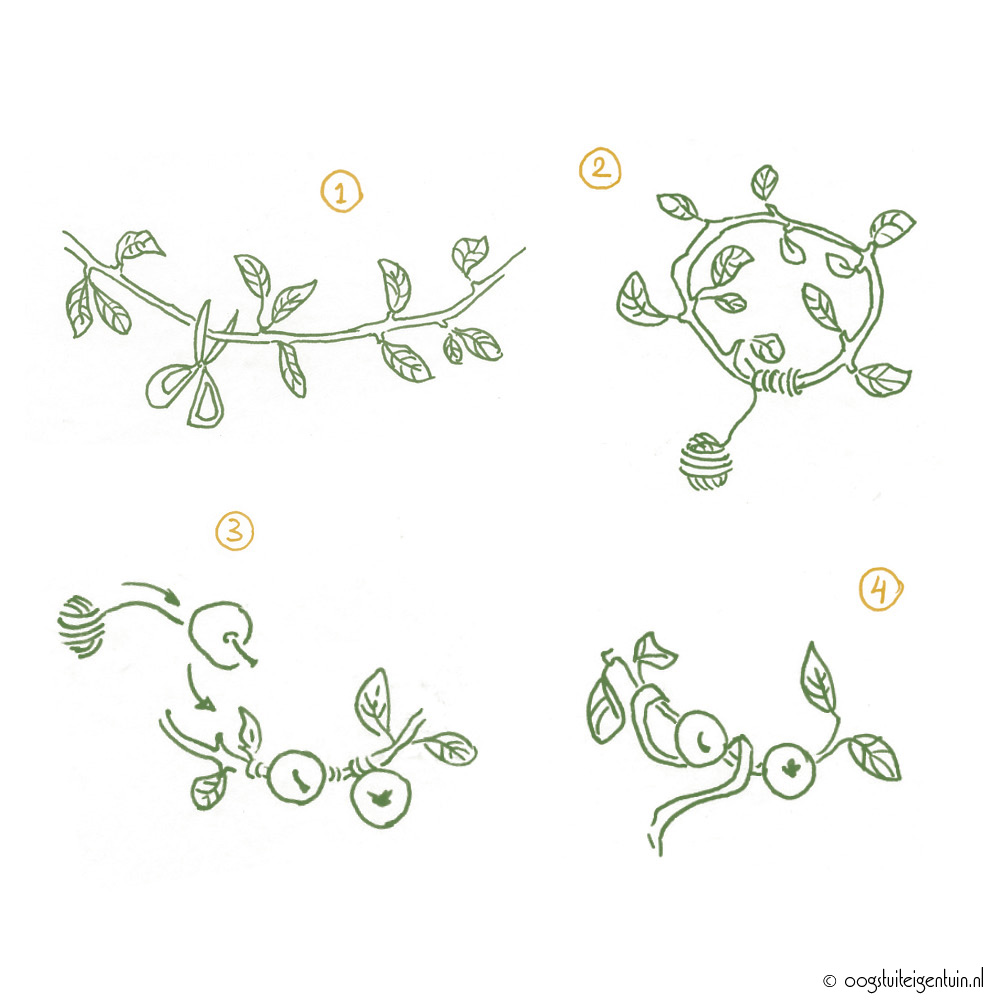 Materialen
Appeltak zonder appeltjes
Meerdere appeltjes
Snoeischaar
Bindtouw of ijzerdraad
Schaar
Werkwijze:
Knip een taak van een boom groot genoeg om een krans mee te maken
Bind de uiteinden van de tak aan elkaar vast met ijzerdraad
Prik de appels door met het ijzerdraad en bind dan het draad om de krans
Versier de krans met leuke lintjes, strikjes of labeltjes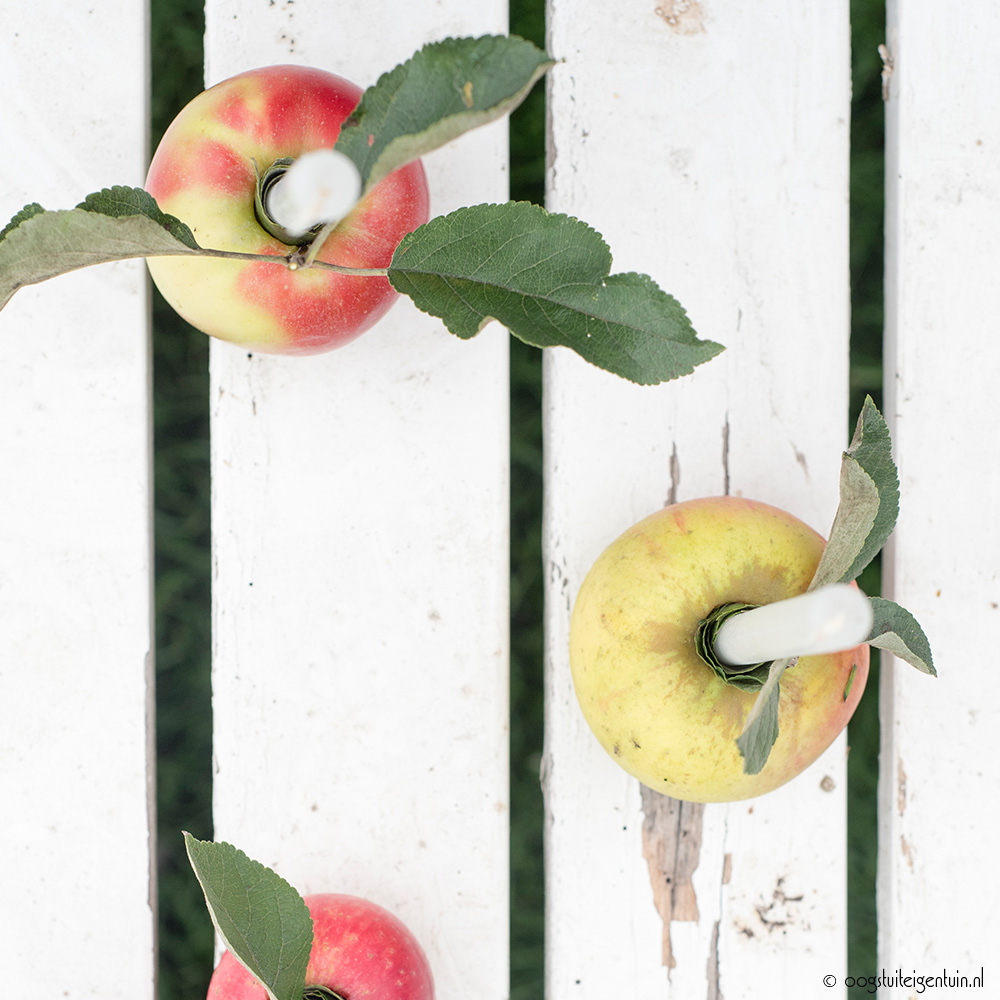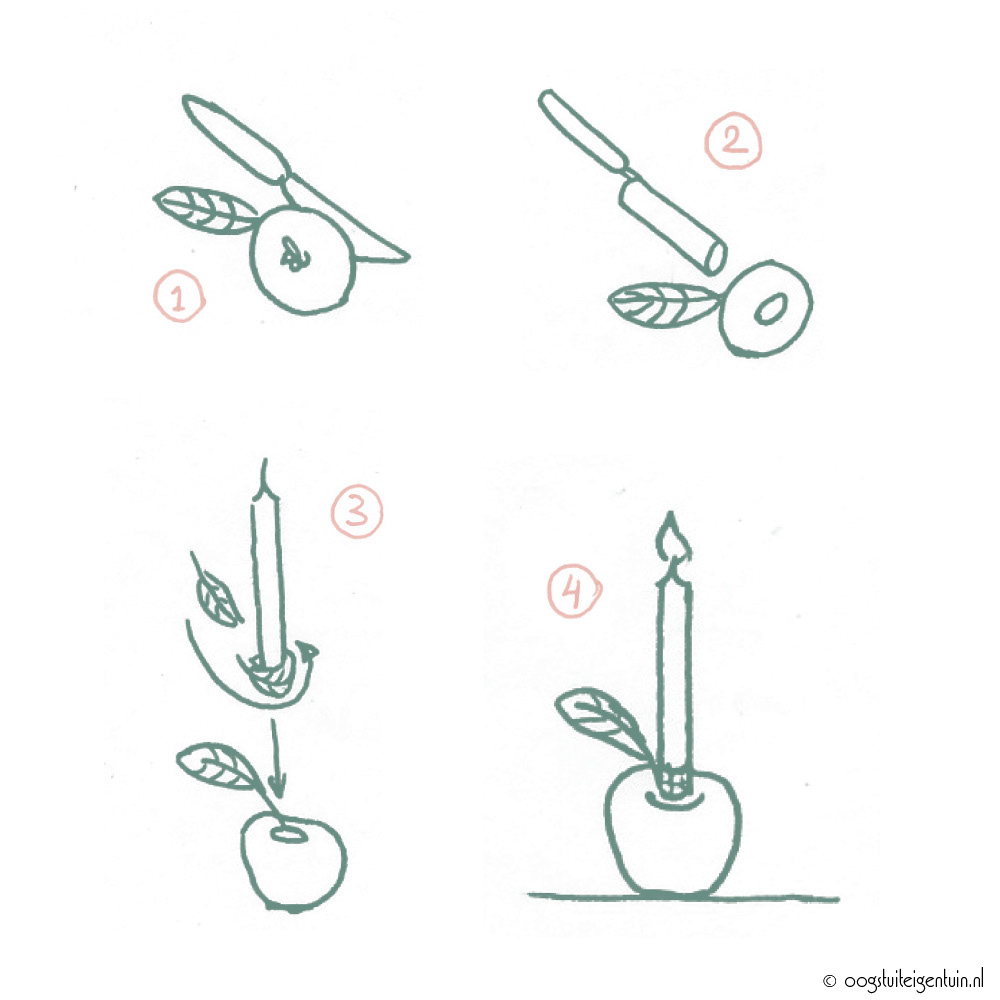 Materialen
Stevige appetljes
Appelblad + appeltakje
Kleine kaarsjes
Mesje
Schaar
Appelboor
Werkwijze:
Snijd de onderkant van de appel af met het mes zodat de appel goed op tafel blijft staan
Boor met de appelboor het klokhuis eruit. Let op! Ga er niet helemaal doorheen.
Wikkel één of meerdere appelblaadjes om de onderzijde van de kaars
Prik de kaars samen met een takje in de appel
Tada! klaar om aangestoken te worden!
De leuke appelkaars en appelkrans illustraties zijn gemaakt door Marloes Veelenturf.