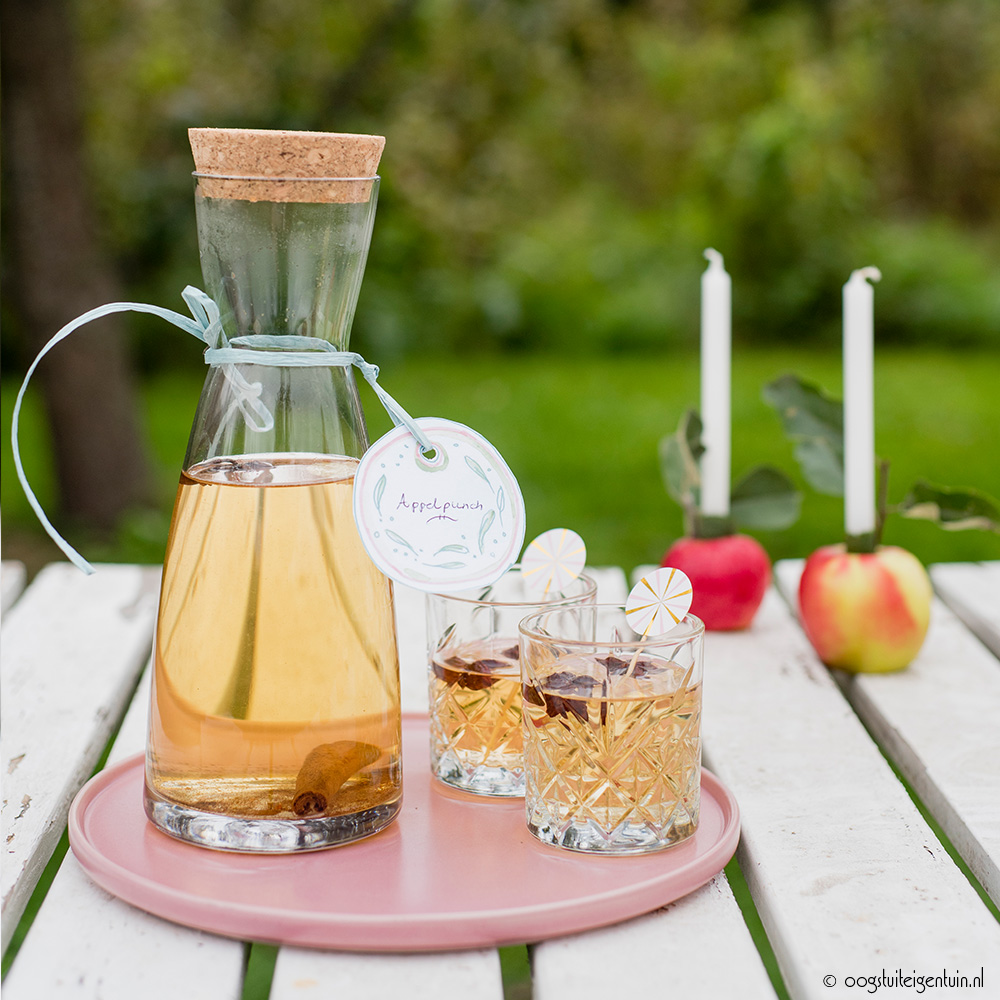 25 sep

Hartverwarmende appelpunch met spicy rum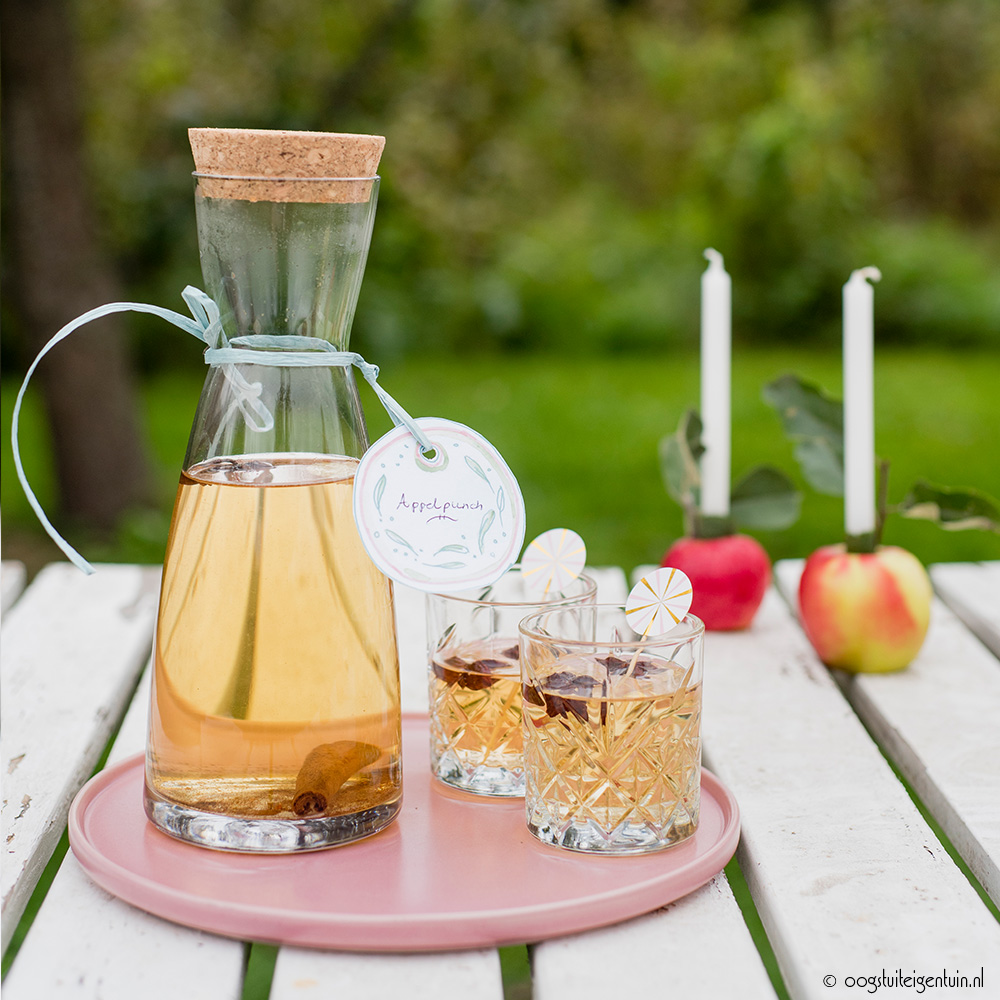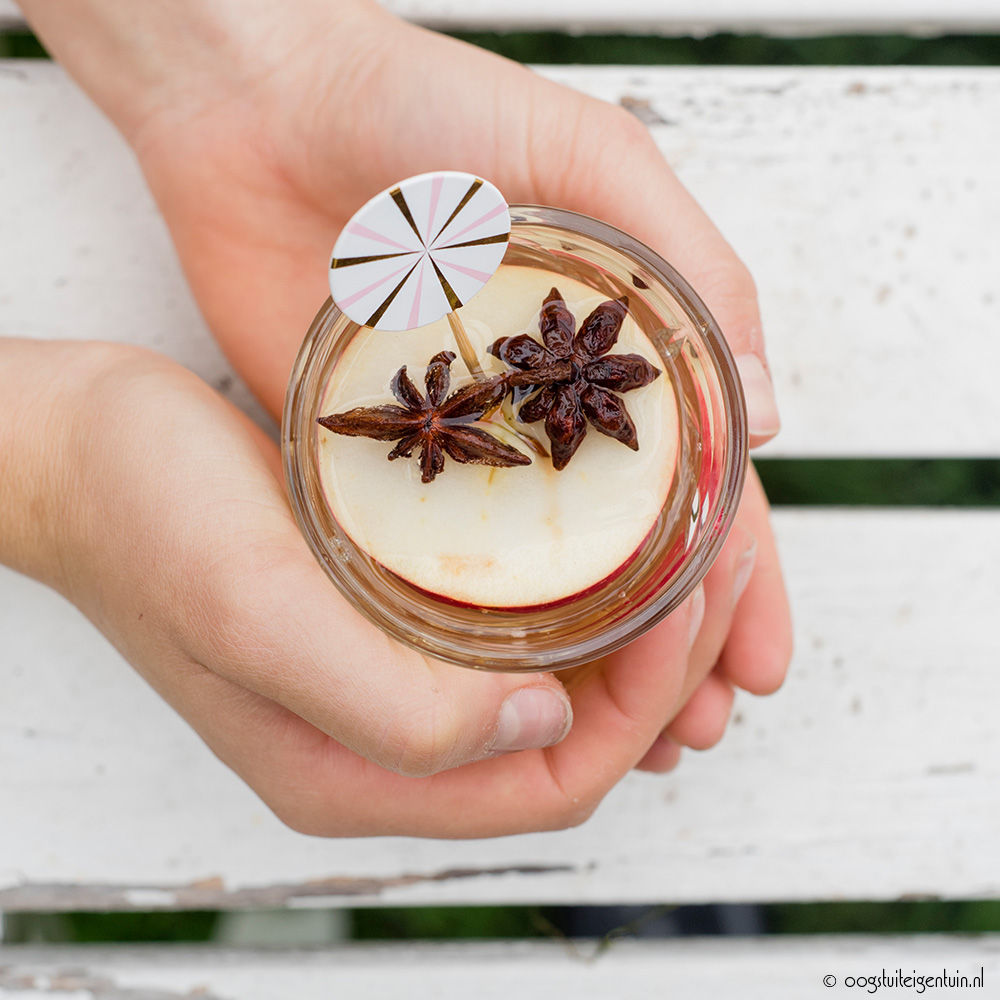 Boskoop appels
Voor deze spicy appelpunch heb je appelsap of appelcider nodig, wil je dat zelf maken? De Rode van Boskoop of Schone van Boskoop is een stevige appel en niet drukgevoelig. De appels wordt geoogst in september tot midden oktober (bij voorkeur zo laat mogelijk om een zo hoog mogelijk suikergehalte te verkrijgen) en is het lekkerst vanaf december. Een fijne appel voor in de keuken en wordt industrieel ook verwerkt voor sap.
Ingrediënten
Oogst & shoppinglist
voor de spicy rum
2-3 cm gember in dunne plakjes
1 steranijs
3 zwarte peperkorrels
3 hele kruidnagels
1 kaneelstokje
½ vanillestokje of 1 tl vanille extract
400 ml rum
voor de punch
400 ml spicy rum (zelfgemaakt zie hierboven)
1 liter appelsap (of appelcider)
Bereidingswijze
Vul een grote glazen pot met gemberwortel, steranijs, peperkorrels, kruidnagel, kaneelstokje en rasp van het vanillestokje of het vanille extract. Vul de pot met rum. Dek af en laat tenminste 24 uur trekken.
Zeef rum met een fijnmazige zeef in een kom. Giet terug in de pot en doe de deksel op de pot.
Voor de punch meng/voeg je de appelsap bij de spicy rum. Maak de punch warm in een grote pan en decoreer met een appelschijfje en steranijs.
Tip: Is de appelpunch te zoet voor je? vervang de appelsap voor appelcider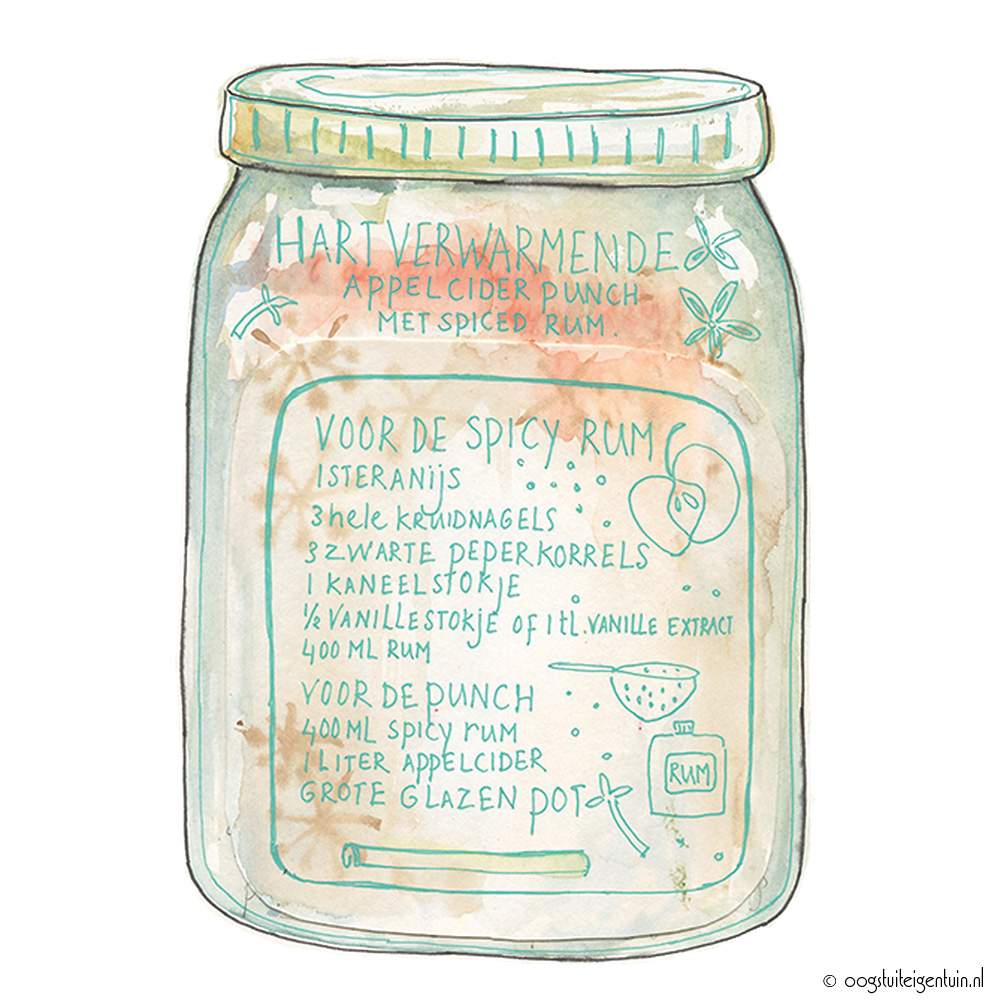 Oogstfestijn
Heb jij ons nieuwe magazine Oogstfestijn al gelezen? met leuke zelfmakers, heerlijke gerechten en handige moestuin tips is Oogstfestijn een feestje om te lezen! Je kunt het magazine downloaden via www.oogstfestijn.nl Deze vrolijke appelpunch poster hierboven is  speciaal voor Oogstfestijn magazine gemaakt door Marloes Veelenturf. Download de appelpunch poster hier.